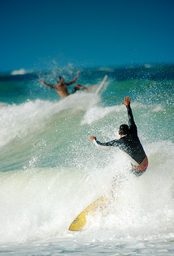 I want building of Ronja to be easy
If you have little skills, don't worry. You are able to build Ronja so that it will work on the first try. Such people already did it and reported that their Ronja really worked on the first try.
Ronja is easy to build. Projects of the complexity Ronja has are usually complicated to build. But Ronja is an exception. We care about the user. We made it as easy as technical constraints and development time allowed:
Drilling templates eliminate the metal marking work together with mistakes and mental effort.
Testing procedures minimize the computer skills needed.
Silkscreen on the circuit boards and specially crafted partlists eliminates mistake and mental strain when sticking the components into the board.
Schematics include pinouts. Speeds up. Eliminates mistakes and mental effort.
Assembly videos
PCB correctness checklist eliminates mistakes going unnoticed and mental effort.
Fundamentals of manufacturing operation prevent mistakes and injuries and minimize handcraft skills needed.
Web pages with instructions are divided into closed boxes. The user prints them out and crosses out every step he completes. Eliminates accidental skipping a step or beginning with the step too early. Eliminates mental effort in determining when to stop reading and starting doing the step.
Augmented CSV partlists eliminate mistakes and mental effort during shopping electronic components and speed up e-mail ordering.
Pre-packaged manufacturing instructions eliminate mistakes in ordering PCB manufacture.